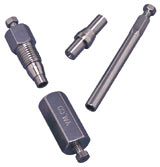 Precolumns are available in 2 cm and 5 cm lengths, and can be filled with either 5µ packing or 37 - 44µ pellicular packing. Both lengths are used in conjunction with a column end fitting. When packed for high efficiency they can be used as analytical columns, but a more typical use is as a guard column installed between the injector and the analytical column.
Standard material is Type 316 stainless.
Each precolumn system includes:
One precolumn insert
One column end fitting (see illustration below)
One 2µ frit
Precolumn inserts are also sold for use with your existing column end fitting.
NOTE: These precolumns are non-stock items, available on special order. Call for a quote.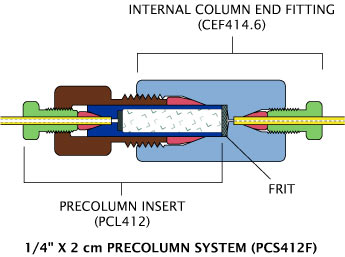 1/4" x 2 cm pre-column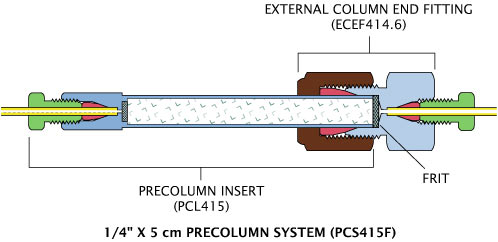 1/4" x 5 cm pre-column
Top