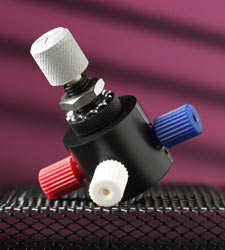 200 psi, .060" bore
Compact 1" design
Convenient panel mount
Variety of configurations
Simplify your liquid or gas handling application with a VICI Precision Sampling Micro valve. The unique design of the fitting detail allows a leak-free seal with no potential for rotor damage from overtightening.
Internal parts are PEEK and PTFE.
1/4-28 fittings are not included.
Flowpath configurations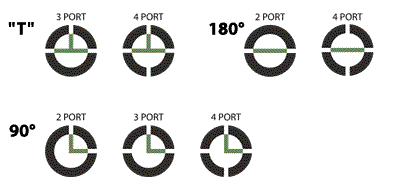 Description
Product No.
"T" flow path
3 port
660100
4 port
660110
180° flow path
2 port
660200
4 port
660210
90° flow path
2 port
660300
3 port
660310
4 port
660320