While there are a variety of flowpaths available in the Valco selector line, Cheminert selectors generally function as basic stream selectors; a selected stream goes to a common outlet, as shown below. (Or, a single stream can be directed to a selected outlet.) Two of these coupled together comprise our HPLC column selection system.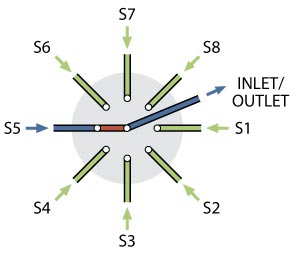 Many models also have a "flow-through" option, in which the non-selected steams flow through individual outlets.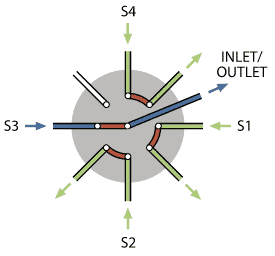 The C25G is available with a trapping flow path option.