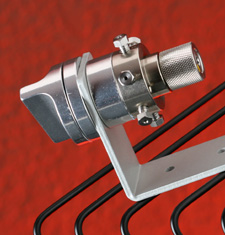 A pioneer in products for High Performance Liquid Chromatography, Valco continues to offer a diverse line in terms of number of ports, fitting sizes, and materials of construction. 3, 4, 6, 8, 10, 12 port versions are offered, with 1/32" (optional), 1/16", or 1/8" fittings. Valco valves offer a wide range of rotor and body materials, with alloys and polymer composites capable of meeting virtually any system requirement. However, longest lifetime is provided by our Cheminert coated-stator injectors.
All models can be ordered in manual, pneumatic, or electrically actuated versions.
Injectors and switching valves
Select bore size for product numbers and information.
Internal sample injectors
Select sample size for product numbers and information.