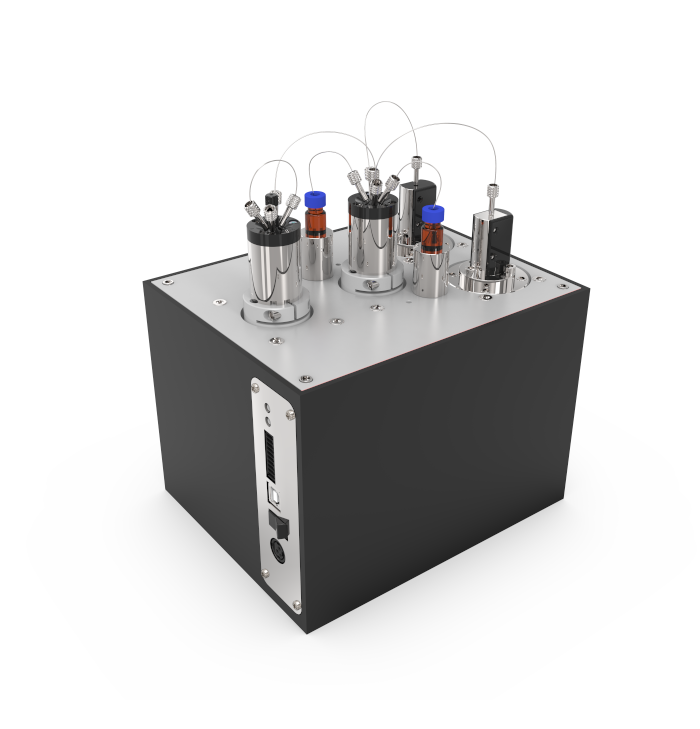 World's first true nano UHPLC
Operates to 1500 bar (22,000 psi)
Includes everything but the detector
360 micron fittings and tubing throughout for higher efficiency
Flow rates down to 10 nl/minute for low mobile phase consumption
Sample volume as low as 5 nl
Eliminates transfer lines to detector
The integrated nanopump/injector comprises an entire chromatographic system in a small footprint weighing a few pounds. With true nanoscale 360 µm fittings and extremely low flow rates, this system provides split-free injections as close to the detector as possible.
The 360 µm fittings allow use of higher efficiency columns, packed with smaller particles for an orders-of-magnitude increase in theoretical plate height.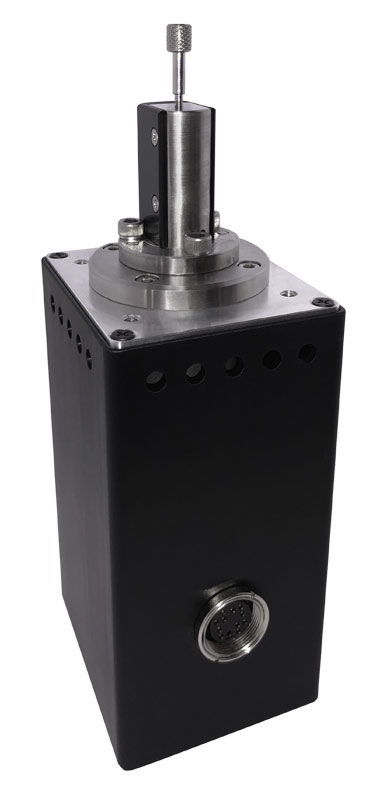 Single pump configuration
The nanopump can be employed in a variety of pump configurations – isocratic or gradient – with optional integrated injector and selector valves. Each pump features integral pressure transducers, which monitor and adjust for the differing compressibility of the two solvents in gradient systems.
Call us to discuss your requirements.
Specifications
Maximum pressure
Up to 1500 bar
Maximum capacity*
35 µl
Minimum flow rate
10 nl/min
Flow rate resolution
340 steps/µl
*Maximum capacity of smallest model.
Higher capacity models available.
Top