The flanging tool uses heat to make the flat flange which retains the standard tube end fitting and washer on PTFE or FEP tubing.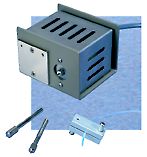 Starter kits come in either 1/16" or 1/8" versions, with flanging tools for 110 VAC or 230 VAC.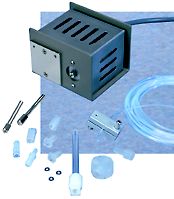 The Easy-Flange flange-rolling tool uses mechanical force to form a flange on 1/16" - 1/8" OD PTFE tubing.