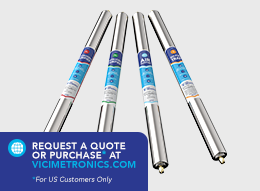 Removes non-methane hydrocarbons from any non-reactive gas
Also removes halocarbons
The proprietary sorbent materials used in our high capacity hydrocarbon trap far out-perform the standard materials used for this application. The sorbent is extremely hydrophobic, so no capacity is lost in a moist gas stream. Studies have shown that this material is the most efficient and has the highest capacity for non-methane hydrocarbons of any sorbent material commercially available.
| Fitting size | Length | Product No. |
| --- | --- | --- |
| 1/8" | 22.5" | T200-1 |
| 1/4" | 22.5" | T200-2 |