Easy way to upgrade your nLC system
New stator design removes the possibility of causing damage by overtightening fittings designed to make a seal on the tube face
Buy a complete valve or upgrade the stator on your existing valve
Fittings which effect a seal at the tubing face can apply enough force against the bottom of a 1/16" ZDV detail to cause distortion of the stator surface. (See profilometer images below.) The distortion may only be a few 10,000ths of an inch, but it's enough to create a tiny leak which can be problematic when flow rates are in the nanoliters-per-minute range. This new stator design virtually eliminates the problem.
| Description | Product No. |
| --- | --- |
| Complete 6 port valve | C82U-1576D-PRO2 |
| Stator only, for installation on existing valve body | C72-1C76U |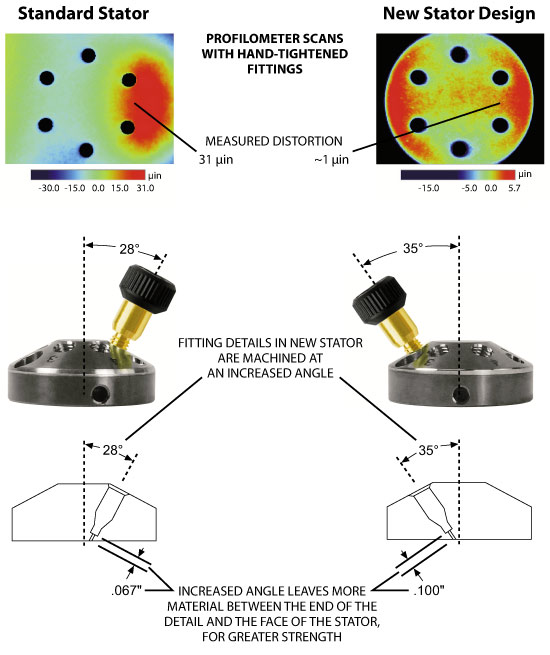 EASY-nLC and Viper™ are registered trademarks of Thermo Fisher Scientific Inc.
MarvelX (ACT) is a registered trademark of IDEX Health & Science LLC.