News!


•Flooding in Baton Rouge, Louisiana, home of VICI Precision Sampling

As many of you are aware, Baton Rouge received more than 20 inches of rain over the weekend of August 13-14, resulting in unprecedented flooding. At this point the business facility is undamaged, but many employees' homes and vehicles are flooded, and roads cannot be safely traveled. Although contingency plans are in place, in these circumstances some shipment delays will be unavoidable. As the recovery scenario develops, we will be in contact with customers to discuss revised shipping schedules.
•VICI acquires DBS Strumenti Scientifici S.p.A.
<<press release >> <<company website >>
Emerging applications:
Much of the equipment created for the synthesis of F18, N13, O15, and C11 utilizes off-the-shelf components from our product lines.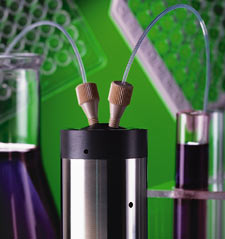 Many of our standard products for liquid handling are ideal off-the-shelf components for automated sample preparation, handling, mixing, and delivery.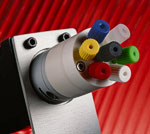 VICI valves, tubing, and fittings can radically reduce the time required for the incredibly complex separations involved in proteomics research.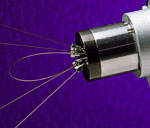 Valco Instruments is partnering with The Gabriel Institute and IsoTherapeutics Group, LLC to pursue pioneering work in the direct administration of therapeutic isotopes into tumors.